VAGA DIVULGADA EM 13/12/19
LOCAL: São Paulo
We are looking for a junior research analyst for the Brazil Reports team, based full time in Sao Paulo. The role will involve writing a series of consumer and market reports that are focused primarily on food and drink. The successful candidate will be required to work with in-country commercial teams on client support as well as assist, where appropriate, with PR and marketing collateral.
Experience of working to deadlines in a market research environment, excellent written and verbal communication skills, analysis of data and creative thinking are essential. Reports will be written in Portuguese, but a strong level of written and spoken English is also required.
You will be working as part of a team of analysts based in Sao Paulo. In this role, you will have responsibility for researching and writing reports, take the lead on client queries and make client presentations of your work. You will work across a variety of teams within Mintel, including Mintel's in-house statisticians, sales team and marketing/PR teams.
What You Will Be Doing

Report research and writing: You will be using a wide range of research tools, including primary and secondary sources alongside quantitative and qualitative consumer research, to create insightful, relevant reports across the Brazilian food and drink market.
Insight generation: Both as part of the report writing process and in your interactions with clients and industry figures, you'll need to be able to turn consumer research findings, market data and industry knowledge into actionable insight for clients.
Building relationships with clients and industry figures: Mintel's clients range from small marketing agencies to multi-national giants. Information flows both ways. We help clients understand the markets in which they or their own clients are operating, but also draw on their knowledge as part of the report-writing process, conducting trade interviews in order to gain insight into the key issues facing the industry.
Working with other Mintel teams: Analysts have daily contact with a wide range of colleagues in other areas of the company. Key contacts include our research services team, who manage consumer research and provide statistical support, our sales team, and our PR and marketing teams.
What We Are Looking For
The successful candidate will need to be able to demonstrate:
The ability to communicate difficult concepts in a clear, straightforward way and to find the most up to date insights in the market.
Deep marketing research knowledge
Experience with the food and drink market in Brazil is desirable.
Expert understanding of Brazilian society and social behaviors.
Secondary research skills: as well as our own data, Mintel reports make extensive use of secondary data sources, such as industry or government data.
A talent for seeing the patterns behind data, and understanding what these patterns might mean for consumers and the companies serving those consumers.
Critical thinking skills, able to associate data with bigger picture issues (culture, legislation changes, social behaviors, economic scenario) and the ability to confidently present how they may impact the market
Great organizational skills and the ability to multitask.
Ability to talk knowledgeably with our internal sales teams about your reports.
Ability to talk knowledgeably and confidently with our external clients about your area of expertise.
Fluency in written and spoken Portuguese / English, intermediate Spanish level is desirable
Equal Opportunity Employer: Race/Color/Sex/Sexual Orientation/Gender Identity/Religion/National Origin/Disability/Vets
CANDIDATURA NO LINKEDIN
---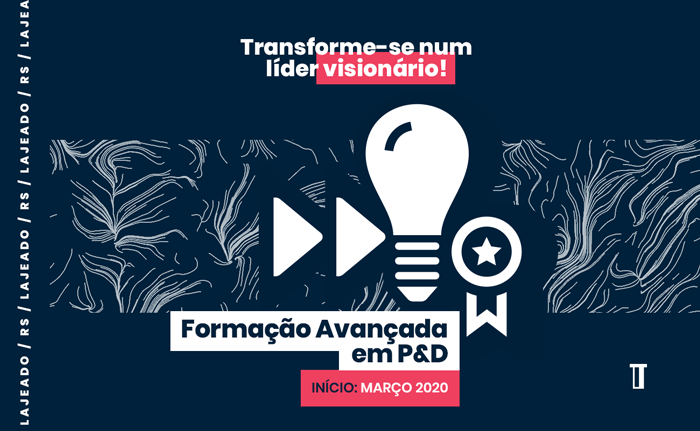 Venha aprender a incorporar as mais avançadas técnicas de Marketing e Inovação para uma Gestão Estratégica de P&D: a Formação Avançada em P&D abre suas inscrições para a turma Lajeado/20.
Transforme-se num líder visionário!
Aproveite as condições especiais de pagamento para inscrições realizadas até 31/12/19. Programação completa e inscrições aqui.